Aman Preet Singh is the brother of actress Rakul Preet Singh. He owned a small business that has today reached heights. He is also a film actor and a successful entrepreneur. He started his career by running a gym of his own in Hyderabad which has now established and opened up its franchises over the country. He, along with his sister, had a deep interest in the film world and wanted to become a part of it. In the year 2018, he was given this chance by film director Aakaanksh Pothukutchi.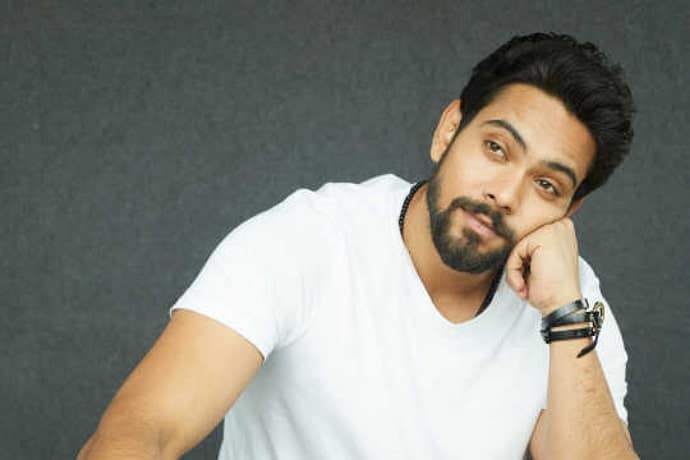 He is also working under another project which he signed just recently alongside co-star Monica Sharma. However, there is not much information revealed about the film and has not decided upon a title yet. Thus, they prefer to call it as Production No. 1.
Aman Preet Singh Wiki/Biography
Aman Preet Singh belongs to Delhi and was born on 1st April 1992. Presently, he is 26 years in age. He has an elder sister who is also a well-known actress in the Bollywood industry. Aman Preet has a four member family. He studied at Army Public school in Dhaula Kuan, Delhi. He then moved to New York to complete his graduation in business.
Family
Aman Preet was born in a family of four in Delhi with an army background. Aman Preet's father, Rajender Singh was an ex-army officer. His mother's name is Kulwinder Singh and he also has an elder sister named Rakul Preet who is an actress by profession. Aman and Rakul share a very close bond and spend most of their time together. They are each other's support system.
It was Rakul who recommended Aman's name to the movie directors to cast him in movies.
Career
Aman made his entry in the Entertainment industry with a short film titled 'Rock N Roll' in 2017. In the film, he acted in the lead role of Ghani Bhai, who was a Mafia. In the following year, on the recommendation of Rakul, Aman was signed for Sedition movie. It was then, when he announced his debit movie on the instagram and social media handle.
The movie 'Sedition' will be released in multi-language all over the world.
In the same movie, Aman will be playing the role of a CIA agent along with co-star Pallavi Sharda, who has also worked in many other Hindi movies. The storyline of the movie revolves around a terrorist group. The movie also casts many foreign actors and actresses.
The movie was to be released in 2019. Aman has also signed a Telugu movie alongside actress Monica Sharma. The movie is titled Production No. 1. The movie started its shoot in February 2019.
Facts
Aman is very fond of playing Golf in his free time.
He started with his own business and has now opened up several franchises over the country.
He appeared on the screen for the first time in the movie 'Rock N Roll'.
He is a dog lover and has two pets.
Aman Preet is close friends with Rakul and Rana Daggubati.
His favourite actors include Shah Rukh Khan and Ram Charan.