Kirsten Dunst or Kirsten Caroline Dunst is a famous American Actress and model. Kirsten began her career at the age of 3 while she appeared in TV commercials. In fact, 9 years from then she had appeared in close to 100 TV commercials. Kirsten took acting as a career from the age of 12. She acted in the movie called 'Interview with the Vampire' and the role Claudia made her receive the Golden Globe nomination for Best Supporting actress. Kirsten Dunst is well received in the early days of her career as well. She acted in movies like Jumanji, Little Women, and Small Soldiers in 1998.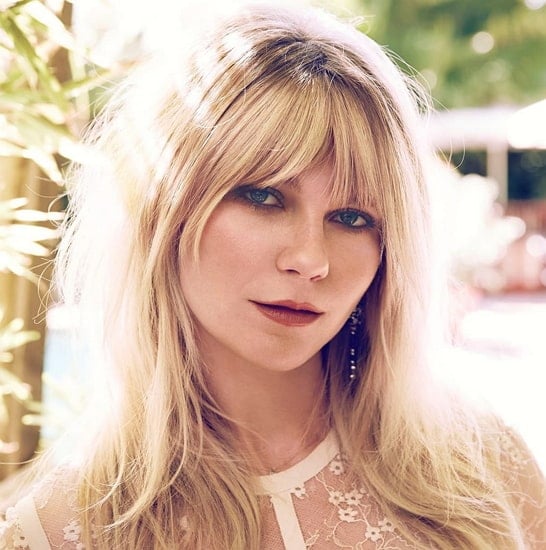 Kirsten Dunst is well known for her roles and she is choosy about that. In fact, she had earned a reputation of charging high for her roles, but for the acting skills that she has, it is worth the money. She has also earned the name of 'No Nonsense Actress' in the film industry.
Apart from acting, Kirsten is a singer too. She made her debut in the movie named Get Over. She had also sung in many other movies after that, and it includes Spiderman 3 as well. Her singing career blossomed with her appearing in handsome albums during her tenure so far. A praiseworthy actress who has been nominated for Golden Globe awards twice and has won the Best Actress award at Cannes Film Festival.