Helen McCrory or Helen Elizabeth McCrory is a renowned English actress. Helen, in the year 1990, made her stage debut in The Importance of Being Earnest, right after studying at the Drama Centre London. She has a list of stage roles that were highly praised, and they include – playing the role of Lady Macbeth in Macbeth at Shakespeare's Globe, appearing as Olivia in the Twelfth Night, and being featured as Rosalind in As You Like It in the West End.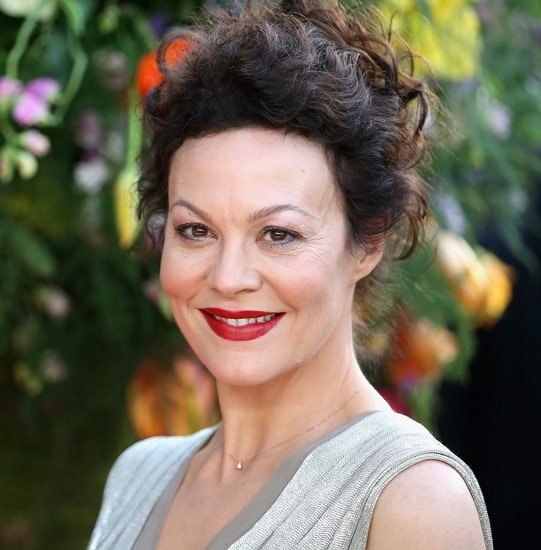 In the year 2006, McCrory portrayed Cherie Blair in The Queen, and then, in the year 2010, she was seen in The Special Relationship, again as Cherie Blair, alongside Michael Sheen. Here, Michael Sheen was seen portraying Tony Blair, who was the husband and Prime Minister in both. Helen was also seen portraying the role of Françoise in the year 2001, in the film titled Charlotte Gray. Helen's character as Narcissa Malfoy is mostly remembered, which appeared in the final three Harry Potter films series.
In the year 2011, Helen was seen as Mama Jeanne in Martin Scorsese's family film titled Hugo. Then, in the year 2012, Helen made a starting appearance as Clair Dowar in the James Bond film Skyfall. She has also been in a web series as Polly Gray, which was titled Peaky Blinders, which was aired from 2013 to 2019. In the year 2017, Helen was seen in Fearless as Emma Banville and in the year 2019, Helen was seen in MotherFatherSon as Kathryn Villiers.
However, Helen died of cancer, in the year 2021. She was counted among the already established actress and was one of the leading stage actors of her generation. Her acting skills would be remembered, owing to the versatility that she showed. She had her roots in performing complex dramatic roles on the stage.